Community Outreach and Engagement
Main Content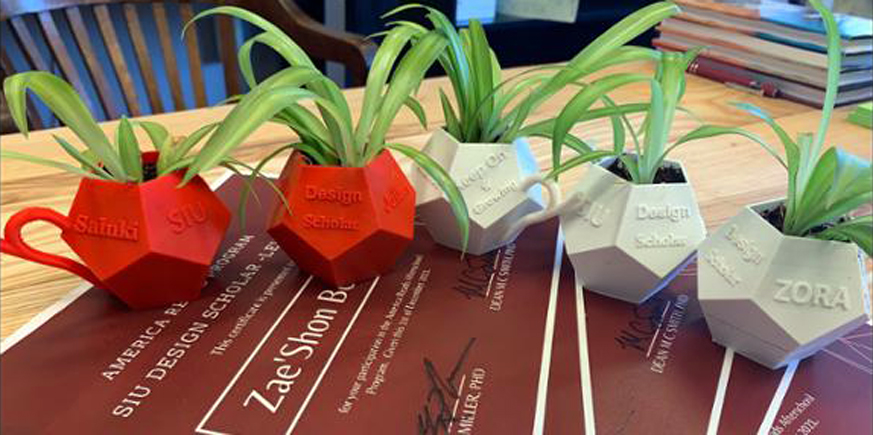 The School of Education at Southern Illinois University Carbondale engages in various community outreach programs in local schools with the support of our partners. There are several volunteer and paid opportunities for undergraduate and graduate students to serve as tutors for reading, mathematics, the humanities, and the sciences to enrich the lives of students and teachers in this region and beyond.
A few of our current federal-, state-, and locally-funded programs include the America Reads Challenge, the Illinois Tutoring Initiative, and the School of Education Volunteer Corps.
The America Reads Challenge is a federally-funded program that President Bill Clinton initiated in 1996. The program is committed to help children with the literacy skills they need to be successful, regardless of the career or college path they pursue. Our work-study students are hired to serve as tutors in the public schools to support these efforts and typically work 10-12 hours per week in area schools. Recently, the School of Education re-imagined its approach to this program to meet our local schools' needs to include a Design Scholars program to support literacies in mathematics and the sciences.
With the onset of COVID-19 pandemic, a lot of K-12 students lost access to educational resources and learning opportunities. The State of Illinois recognized this gap and has put forward the Illinois Tutoring Initiative. In this state-funded project, Southern Illinois University students, classroom teachers, and community members participate as mentors to support students with one-on-one tutoring in reading and mathematics. In 2022, the School of Education began this initiative with four target schools across the region with plans to expand this program to include additional partners in the years ahead.
School of Education Volunteer Corps
In addition to the schools served through the America Reads Challenge and Illinois Tutoring Initiative, the School of Education seeks opportunities to serve additional students in the region through programs that include the Challenge to Excellence summer program. As is the case with all of these initiatives, the goal for these programs is to enrich students' lives with engaging and meaningful learning opportunities.